This post is also available in:

日本語 (Japanese)
Aquila is a classical guitar string manufacturer that releases unique strings. Here is a list of the strings released by Aquila.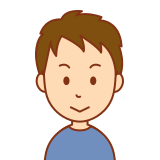 The following article summarizes the string reviews/impressions/information articles in this blog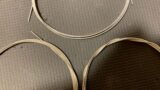 70 different guitar string ratings, opinions and real-life reviews! How to choose, how to change strings, trivia, and more!
The number of strings that I have evaluated on this site has reached 70. You can find all of them here. You can also fin...
Italian string manufacturer
Aquila is an Italian string manufacturer. Aquila means "eagle".
This string manufacturer is more famous for ukuleles than guitars, but they have been producing new products for classical guitars as well.
They also make environmentally friendly strings, including treble strings that are 100% plant-based.
Aquila string summary
So here's a summary of the strings.
The following is the list. They are listed in order of sound brilliance.
| | | |
| --- | --- | --- |
| Product name | Treble Strings | Bass string |
| Sugar | 100% sugar cane derived | ??? |
| Rubino | Metal powder compound | ??? |
| Alchemia | Sugar cane derived + Nile gut | ??? |
| Zaffiro | Nyloplant | Super NYLGUT |
| Alabastro | NYLGUT | NYLGUT |
| Ambra | NYLGUT (colored) | Rayon |
| Cristallo | Nylon | NYLGUT |
| Perla | Bio nylon | NYLGUT |
Sugar
It's a name that doesn't sound like a string, but as the name suggests, it's related to sugar.
The material for the treble strings is said to be 100% derived from sugar cane.
Plant-derived sounds kind of gentle, but it's not. It has 24% more projection and 18% longer sustained than carbon strings (measured results).
They are more brilliant than carbon strings as a sound, and they seem to be quite pointy strings.
On the other hand, because of the material, the strings make a squeaky sound right after they are strung, and it is recommended to play with hand lotion on the strings for about a week.
The bass strings are also different, they are not silver plated but copper coated with a kind of resin.
I also strung them up, and they were pretty impressive strings, both in sound and in appearance.
Rubino
RUBINO means ruby.
It is characterized by the fact that metal powder was mixed into the material for the treble strings. This is why the strings are red.
This increases the density and produces a brighter, stronger sound, they say.
(Postscript): I actually put it up and wrote a review!
Alchemia
Alchemia means alchemy.
It uses treble strings made from the same sugar cane derived material as Sugar, mixed with a little YLGUT. NYLGUT is a material made from plastic and has a hardness similar to gut.
The brilliance seems to be receding as NYLGUT is in the mix compared to Sugar.
Zaffiro
Zaffiro means sapphire.
This one also uses a 100% plant-derived material called Nyloplant for the treble strings. And it is extruded and molded by Aquila. The sound is said to be similar to carbon strings.
The bass strings are said to be Super NYLGUT.
I wrote a review:.
Alabastro
Alabastro means gypsum.
Both treble and bass strings are made of NYLGUT.
While reproducing the sound of gut strings, they have overcome the weaknesses of gut strings: high cost, short life span, and weakness to humidity.
Ambra 2000
Ambra means amber.
These strings are also all made of NYLGUT, but they have a stronger bass component. I'm told that the treble strings have the color of gut strings.
Note: There seems to have been a change in the product, and the core wire of the bass string is now rayon. It is probably this Rayon 800.
By the way, AMBRA 800/900 seems to be for old guitars such as 19th century guitars.
Cristallo
Cristallo means crystal.
Unusually for an Aquila, the treble strings are normal nylon.
The bass strings are NYLGUT.
Perla
Perla means pearl.
This set has bio-nylon treble strings and NYLGUT bass strings.
These strings have been sold in Japan for a relatively long time, but after repeated model changes, they are now in this configuration.
I also tried it:
There is a variety of lineup from brilliant sound to soft sound, you must have your favorite?
There is no other manufacturer that offers such a wide variety of strings.
With so many different types, I'm sure you'll find something to your liking.
Regrettably, not all types are sold in Japan, and most of them are only sold in sets.
I think this is a manufacturer that deserves a little more recognition. I would use a variety of them.