This post is also available in:

日本語 (Japanese)
There are many people who have been playing classical guitar for many years who are particular about their classical guitar strings. In order to meet such demands, string manufacturers sell a wide variety of strings, and these strings are probably the set with the most attention to detail. You may have a hard time just remembering the names.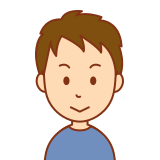 The following article summarizes the string reviews/impressions/information articles in this blog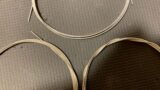 ギター弦の評価、感想、実体験レビューを70種類以上紹介!選び方や張り替え方法、豆知識なども
気がつけばこのサイトで評価をおこなってきた弦の種類が70種類になりました。それらの評価すべてをこのページにまとめています。また、弦メーカーについての豆知識、選び方、張り替え方法なども紹介しています。ぜひ参考にしてください。 おすすめの弦が知...
Premium! Mixed tension! 3 string carbon!
This サバレス Creation Cantiga Premium Mixed Tension containsIt is filled with three particulars .
Premium version with Cantiga bass strings.
Mixed tension with normal tension on treble strings and high tension on bass strings
The first and second strings are made of nylon and the third string is made of carbon.
The Cantiga Premium is a version of the acclaimed Cantiga that uses a new material for the bass windings. For more details, please refer to the following article…Longer life and more bass-heavy sound .
The second method, mixed tension, is often used by professional guitarists. The treble strings, which tend to be high tension, are normal tension to make them easier to play, while the bass strings are high tension to increase the power. Normally, this is done with the rose strings.It's rare to see a manufacturer's set like this. But this one is made of
It is a common practice for professionals to use carbon for the third string only.The third string tends to have a muffled sound, while the first and second strings maintain a soft sound. The third string is often used in this way.
The Savarez Creation Cantiga Premium Mixed Tension, with all these particulars, is truly a set of strings with the utmost attention to detail.
Luxury packaging
The packaging is gold, with a beautiful gradation of blue and red to represent mixed tension.It looks quite luxurious. The packaging is gold.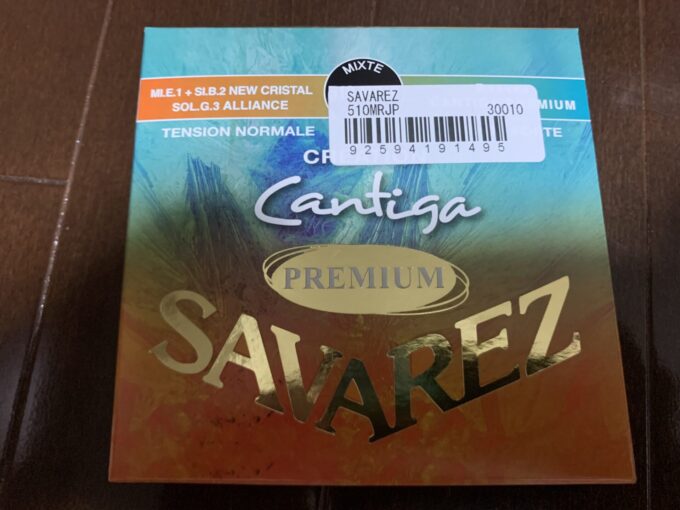 The design, which does not look like a classical guitar in a good way, may also give you an image that the sound is somehow good.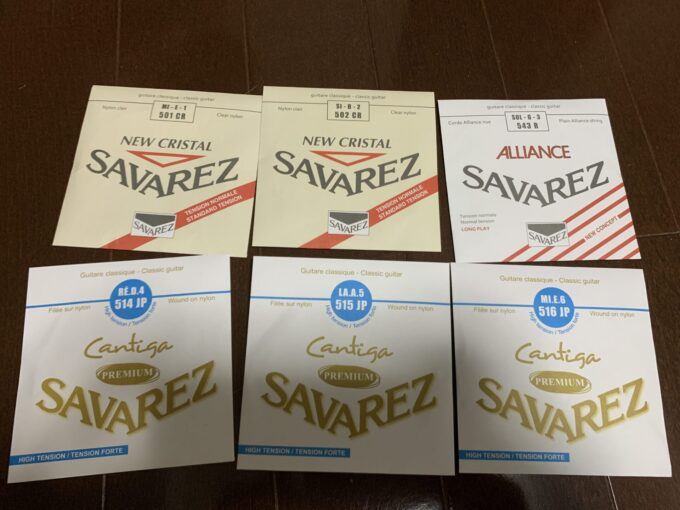 This is what it looks like inside, just like a bunch of different strings in one.
After all.
The first and second strings are new crystal (normal).
Third string is Alliance (normal)
Cantiga premium (high) on the 4th, 5th, and 6th strings.
It's a combination of the two.
The difficulty is that when people ask me, "What strings do you use? The difficulty is that when people ask, "What strings do you use?It's hard to remember and hard to explain. The difficulty is that when people ask you what strings you use, you can't remember. If you know what you're doing, you'll understand immediately, but if you don't, you won't be able to explain it to them.
I love the combination of heavy bass and soft treble.
The key sound is exactly whatThe result is exactly what the manufacturer wanted. The sound is just as it should be.
The high tension bass strings, combined with the characteristics of the Cantiga Premium, produce a massive sound.
The treble strings, on the other hand, have normal tension, which maintains the softness of the sound and gives it more of a classical guitar sound.
Alliance on the third string also has a nice effect, with a good connection to the second and fourth strings.
However, some people may feel uncomfortable with the difference in tension between the low and high notes. Rather than a set for everyone, it may be the next set to try for those who are dissatisfied with the normal/high tension.
As a gateway to the swamp of strings
If you are particular about your classical guitar strings, you may want to buy each string individually and combine them.
It's what we call a "string swamp" that you can't get out of.
This is a good string to try as a gateway to the swamp of strings.
Of course, they are also excellent as regular set strings, so they are for people who don't want to get stuck in a swamp of strings and want to stick to the maximum.
By the way, the swamp of strings is shallow compared to audio and cameras, so you can try to get into it once…?